Drivers who want to get a Class 1 driver's license must first complete the air brake endorsement. Air brakes are a type of automatic brake that is built into trucks. It works by initiating pressure in an engine-driven compressor, which is transmitted through hoses and valves to the vehicle's foundation brakes.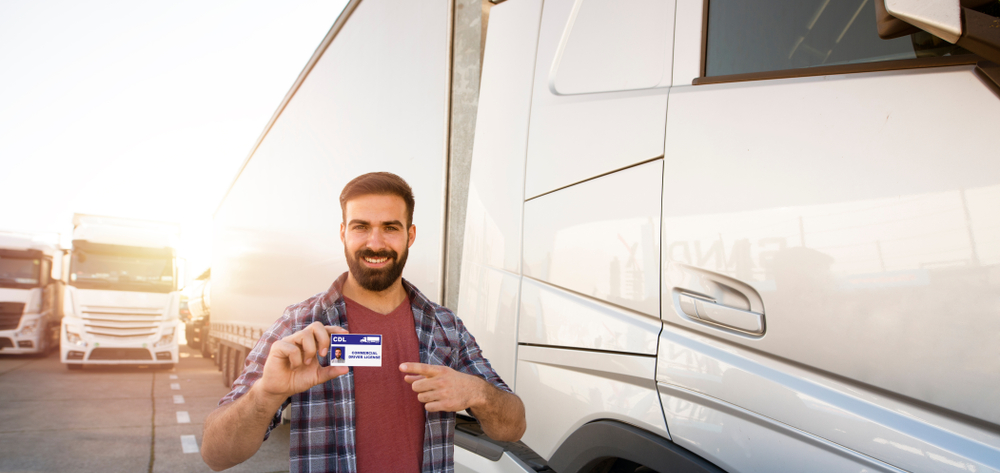 You are not required to have an air brake endorsement if you drive a single-motor farm vehicle in Alberta, but it is needed for driving any kind of combination that requires the driver to hold Class 1. If applying for your class one license, show proof of your qualifications even though it's registered as a farm vehicle.
If you are an authorized heavy equipment technician or mechanic, truck and transport mechanics, commercial vehicle inspection technicians who service air brake systems in vehicles weighing 10 000 kg (22 046 pounds) GVWR; contact Driver Programs and Licensing Standards to confirm whether you can take the knowledge test without attending a classroom session.
Here is how the airbrake endorsement program works…
Professional driver training schools will deliver classroom sessions to teach you the rules of driving and how to avoid accidents.
The student will be provided with the Air Brake Manual: A Guide for Students as an assigned study guide and a reference book at this time. This is to prepare you before beginning behind-the-wheel license testing sessions, which are 6 hours long on average.
Once you finish your classroom training, the next step is performing a pre-trip inspection for air brakes.
In this session, an instructor will give a demonstration of how to inspect the brake system, and then students must perform it twice on their own.
After you pass the practical assessment, a notice of air brake program completion form will be issued.
This is done in a one-on-one setting with an Air Brake Practical Test Form and must take place within 15 minutes. You can only retake this test once before additional training requirements are made by both your licensed driver training school and yourself to meet standards set forth by the Commercial Vehicle Safety Alliance (CVSA).
A different day must be chosen for re-assessment than that used during initial testing at which time all instructions given may not have been followed or if any prior failures were resulting from either poor performance on part of the student/driver trainer, a violation. These violations are committed against Federal Motor Carrier Safety Regulations Part 383 Subpart G already covered through.
Passing the knowledge test allows you to take your road exams and get an air brake endorsement on your license.
Get ready for it by studying online or picking up a driver's handbook at any Alberta registry agent office, which includes various fees that must be paid before taking the examination itself.
Drivers must complete the Notice of Air Brake Program Completion forms and bring them to any registry agent, but they will take their knowledge test electronically.
A government fee and a service charge apply, but there is no limit on how many times it can be taken or for what duration. The exam consists of 30 multiple choice questions: 25 correct answers are needed to pass the test while 6 incorrect responses end automatically without time constraints.
Once you pass the knowledge test, your new Q endorsement will be added to your driver's license. This means that it is valid for life and there are no renewal requirements! Additionally, not only does this allow uninterrupted driving privileges but also makes taking a road test unnecessary – which saves lots of time.
The next step is to go to an Edmonton registry office to update your license. Be safe on the road and happy driving!