Driving on municipal roads requires you to have specific licences for the type of permit you need. When you go to a registry office in Edmonton you will need to confirm your identity before you can pass an exam either for a learner's driving permit or a new driver's licence. So, what documents are required during the driving test in Edmonton?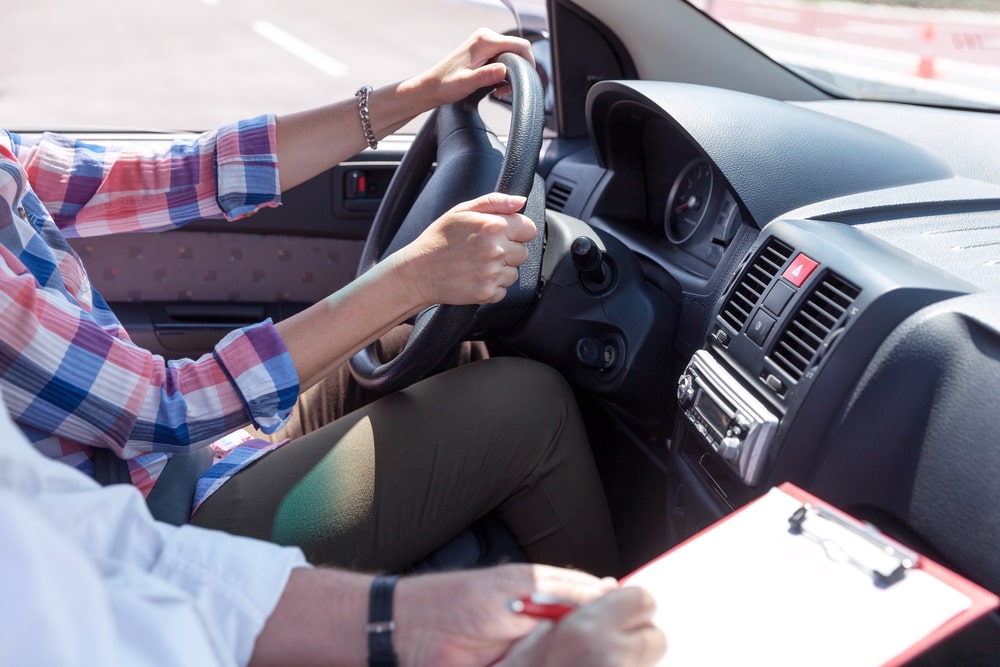 If you have never driven a vehicle before and wish to obtain a learner's permit you must pass the test after reading the "Basic Licence Driver's Handbook" as published by the Alberta Government. You will learn the necessary skills and laws for driving a vehicle safely and competently. The handbook covers things like speed limits, road signals, right of ways, and other important information to keep you safe on the roads. It will also explain in detail what to do in the event of an accident, emergency vehicle rules, and the various contraventions like speeding, driving under the influence, and other moving violations.
Once you are confident that you are knowledgeable of the rules and regulations for operating a motor vehicle you can proceed to take the "written" portion of the driver's test. When you arrive for your appointment you will be asked for documents to prove who you are. If you are under the age of 18 your parents/guardians must be present with their driver's licence. The documents required for a learner's permit are listed below:
1. Primary Identification
Original copy of either your Canadian birth certificate or passport or a combination of your passport with immigration documents, permanent resident card or Canadian Citizenship.
2. Secondary Identification
If you are under 18 years old with just a birth certificate, your parent's identification can be used.
Your current paystub from an Alberta employer or your recent tax assessment document from CRA.
Perhaps you already have your driver's license, but it has been expired for more than 6 months. You will need to prove you are legally entitled to be in Canada by presenting a Canadian Passport, valid permanent resident card, Canadian birth certificate, or Canadian resident card. Along with these documents the Alberta government requires you to prove you have residency. Such proof can be supplied by showing a utility bill, mortgage document, or rental agreement with your name and current address. The documents must be dated no later than 90 days before your licence request.
If you have recently moved from outside Canada, you may also be required to provide an official English translation of your existing driver's licence, immigration documents with your current passport, and a secondary piece of identification such as a permanent resident card, Canadian citizenship, or birth certificate.
For more details about the various types of driver's licence requirements, a registry office in Edmonton is a good source of information. It is mandatory to be in possession of a valid driver's licence before operating a motor vehicle in Alberta. Be sure to follow the rules and regulations to avoid getting a fine.