If you're new to Alberta, we want to extend a warm welcome to Canada – The Great White North! This is an exciting time in your life but also one that can be overwhelming with a list of required to-dos. One of those tasks is heading to your local Edmonton registry office for items that you need for a harmonious and smooth transition. Our friendly and helpful team is here ready to help and can offer the following (and more) services for new immigrants.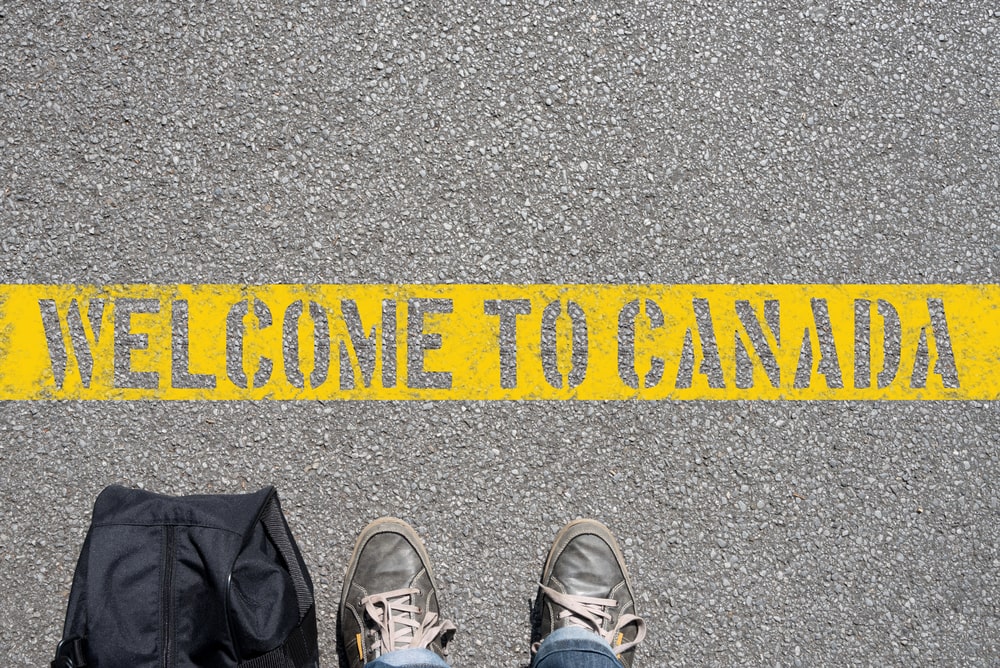 Alberta Identification Card
Because you won't have a valid Alberta driver's license as proof of identification, you can apply for an Alberta identification card that will include your photo and proof that you are a legal Canadian resident. If you have children between the ages of 12-18, they are eligible to have an ID card as long as you, the parent or guardian, is there to give consent.
You'll need to provide our registry agent with proof that you can legally live in Canada. Usually, Canadian citizens can bring in their Canadian birth certificate, Canadian passport, or Canadian Citizenship Certificate. For new immigrants, this isn't possible. Registry office services can accept a confirmation document, permit, or resident visa issued by the Government of Canada. It must state that you are given resident status for more than the next 90 days.
Alberta Driver Licensing
One of the first things on your to-do list is likely obtaining your driver's license so you can purchase a new car and get back on the road. Here is some important information to know about Alberta's driver licensing procedures:
There are seven different classes of driver's licenses in Alberta
The knowledge test is required for almost every class of driving
The knowledge test is made of 30 multiple choice questions about Alberta's traffic laws
You must pass this knowledge test before moving on to the next step
The knowledge test can be taken once per day for as many times as you need to
Test stations have translators and audio-assisted devices
You can download practice tests and handbooks from the Government of Alberta website here.
Driver Learner's Permit
Before obtaining your license, first-time learners must be accompanied by a fully licensed driver who is at least 18 years old. As a new immigrant, we strongly encourage you to sign up for driving lessons to get a detailed understanding of Alberta's traffic laws and to become familiar with the roads here which can differ greatly from other countries. Having driving lessons on your record can also help you save on your car insurance when the time comes.
Here's what you'll need to get your learner's permit:
Parental consent if under the age of 18
Pass the knowledge and vision test at an Edmonton registry office
Purchase your license card and receive a temporary card (valid for 30 days)
Road Test
Once you've passed the knowledge test and you feel confident on the road, you can book your road test at our Edmonton registry office. When you visit that link, you'll have access to helpful resources that you need, including Alberta Road Test Policies, Eligibility, what you'll need to bring, and more. You'll want to know everything you possibly can that will help you pass your road test with flying colours.
Vehicle Lien Searches
Did you know that it's recommended you do a personal property search to determine if there is a lien registered against a used car? A lien is the claim registered by a lender for repayment and stays on the car until the debt is paid in full and the lien is removed. When you buy a used car, there's always the risk of unexpectedly owing money to a bank or having someone confiscate your car a few months later because of an alien. If you choose to buy a used car, we can do a personal property check, including out-of-province cars, to make sure there is no lien registered against it.
Vehicle Registration
Once you have your valid license, you've purchased a vehicle, and you have car insurance, we can help you register your vehicle. We've written an article detailing what you need to know and what to bring with you when you're ready to register a vehicle.
Keep in mind that registry office services for immigrants in Edmonton are not limited to the above list. If you have questions about any of the processes and documents you need, we are ready to help ease the transition!