A birth certificate provides a person with a legal identity and establishes residency. It is an important document that details a person's:
Name
Date of birth
Place of birth
Gender
Registration Number
Registration Date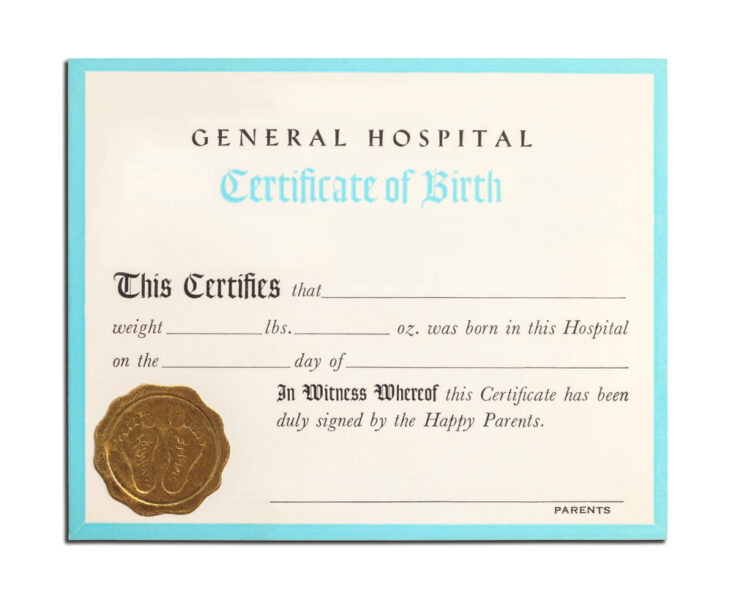 A birth certificate with added parentage also includes:
Name of parent(s)
Birthplace of the parent(s)
While the primary purpose of a birth certificate in Alberta is to identify a person, it's often required to apply for other important documents. We detail below why a birth certificate is a valuable piece of paper at several points through a person's life.
Access to healthcare
In Canada, a birth certificate is needed to apply for medical insurance. A child must be registered in the province or territory that they were born in. A birth certificate means that children can access medical treatment, vaccinations, and universal healthcare.
Ability to enrol in publicly-funded schools
A birth certificate is a required document to identify children when enrolling at a new school. Without a birth certificate, children may not have access to their school of choice.
Provides protection
Without legal identification and proof of existence, the law cannot provide a person with protection from crimes. A birth certificate provides a person with their legal rights and serves as proof of relationship to parents.
This proof is required for child support services and eligibility for benefits. In the event that a child is separated from his or her family, proper identification helps government officials reunite a child with their family.
Ensures access to inheritance
A birth certificate serves as legal proof of a child's family ties. Should a parent pass away, this document grants access to their family's inheritance? Without proof of relation, a person may not be able to receive what belongs to them.
Needed for other important documents
A birth certificate is needed to obtain other important documents such as:
Passport
Social Insurance Number
Driver's license
How to apply for a birth certificate
Only qualified applicants can receive a copy of a person's birth certificate, including the registrant, immediate family member by blood, marriage or adoption, a legal guardian, or a legal representative.
To order a birth document within Alberta: