You need a new ride and after visiting all the local vehicle dealerships in your city, you have finally decided to buy your next car from a private seller. There are plenty of used vehicles to choose from including cars, trucks, and SUVs. But what are some things you should consider before you hand over your hard-earned cash to someone you barely know?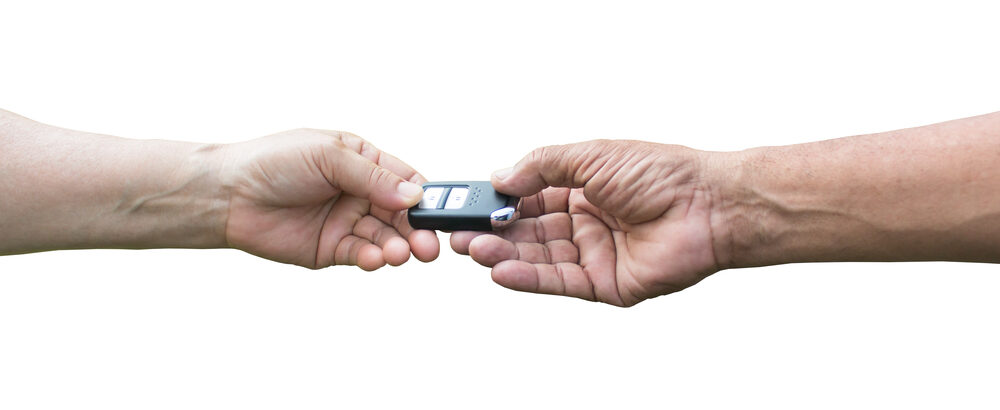 Here are a few considerations when buying a vehicle from a private seller.
Price
Private sellers often have the car you are looking for at a better price than your local automotive dealership. They don't charge you any taxes, there is no commission to be paid to the salesperson, and they might even throw in the floor mats and other accessories for free. You will likely be able to negotiate with the seller and get a better price than they are asking. A private auto purchase can save you some bucks.
Ownership
Check the identification of the person selling the vehicle. Make sure that the registration, insurance, and driver's licence all match to ensure you are buying from the rightful owner. Cars are stolen every year and you do not want to end up buying a vehicle only to have it confiscated when you try to register it.
Carfax
For a small fee, you can get a full report on the vehicle you wish to purchase, providing it has been registered properly. A Carfax report will inform you if the vehicle has been in an accident, how many previous owners there have been, and if there are any major red flags.
Inspection for safety
Cars being sold from another province or country will need to have a full safety inspection before you can register the car locally. Check with your registry office to obtain the necessary paperwork that you can bring to a certified auto inspector who will perform the safety inspection. Before a vehicle can be registered to operate, it must pass inspection requirements.
Financing
Buying a car often requires a loan or financing to complete the purchase. While automotive dealerships have finance people who can help you borrow money for your new purchase, you can also get a loan from your bank to buy your vehicle. Dealerships sometimes offer incentives like low interest rates and longer amortization periods to save you some money and reduce your monthly payments.
Insurance
Before you can legally operate your vehicle on the road, you will need insurance. The minimum insurance required is for liability. This protects others around you in the event of an accident. If your newly purchased vehicle costs a substantial amount of money, you may want to consider collision insurance. This insurance will protect your investment in case you are involved in an "at fault" accident.
When buying a vehicle from a private seller, remember to take all the time you need to properly investigate the seller, the vehicle, and the price. When it comes to a private sale, there is really no guarantee.